UDOO Android Settings
Overview
Since the 6.0 Marshmallow version, the UDOO Android distro comes with a custom UDOO section in Setting App to configure custom options for UDOO boards.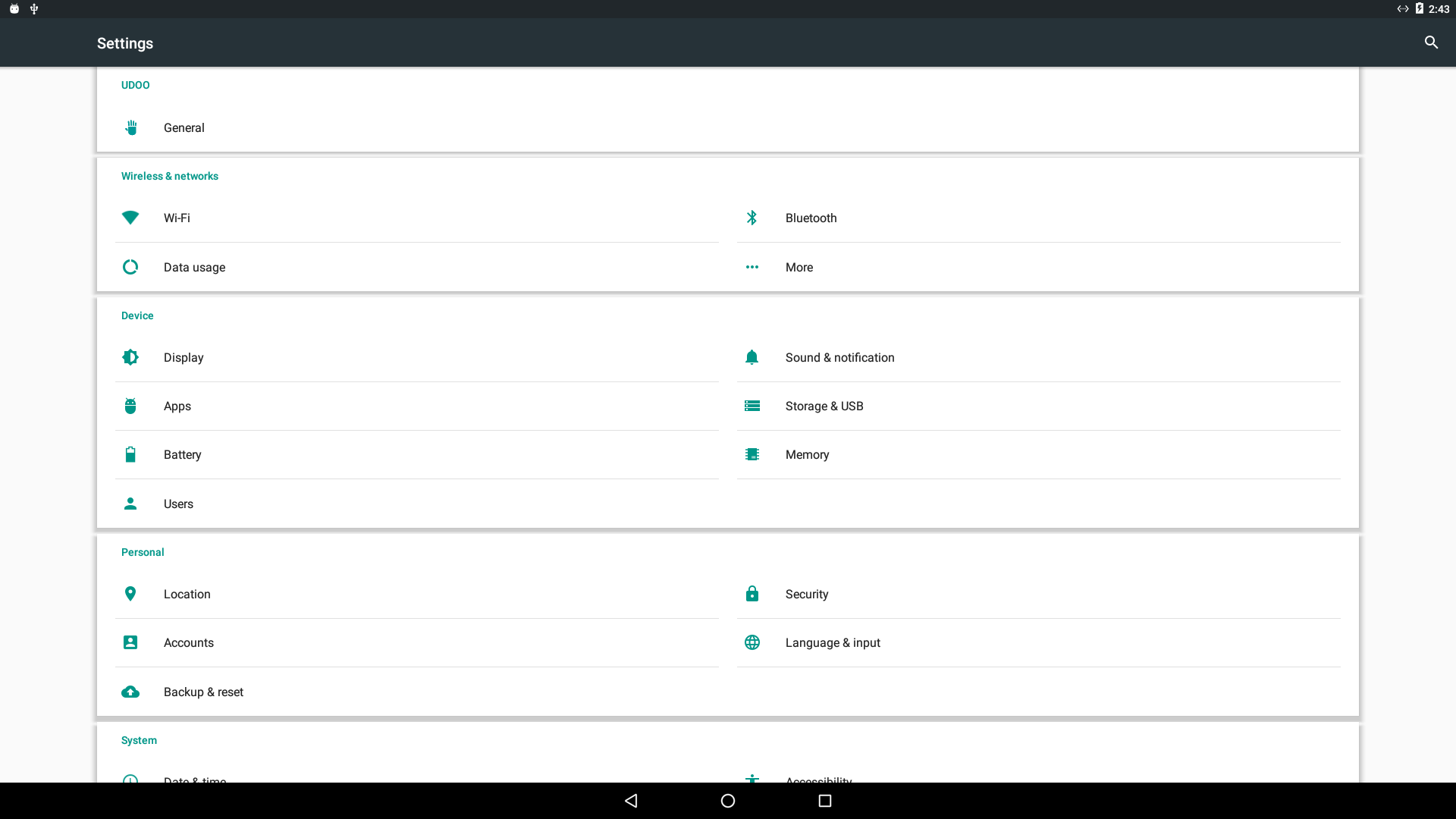 In General you can find misc custom options to set video output, processor's governor and reboot Android in recovery.
Select Video Output
In UDOO NEO you have three options as video output.
The default one at boot is HDMI.

Select the Processor's Governor
You can select a CPU governor among one of:
conservative: Dynamically switch between CPU(s) available if at 75% load.
ondemand: Dynamically switch between CPU(s) available if at 95% cpu load.
userspace: Run the cpu at user specified frequencies.
powersave: Run the cpu at the minimum frequency.
interactive: dynamically scales CPU clockspeed in response to the workload placed on the CPU by the user. Significantly more responsive than ondemand.
performance: Run the cpu at max frequency.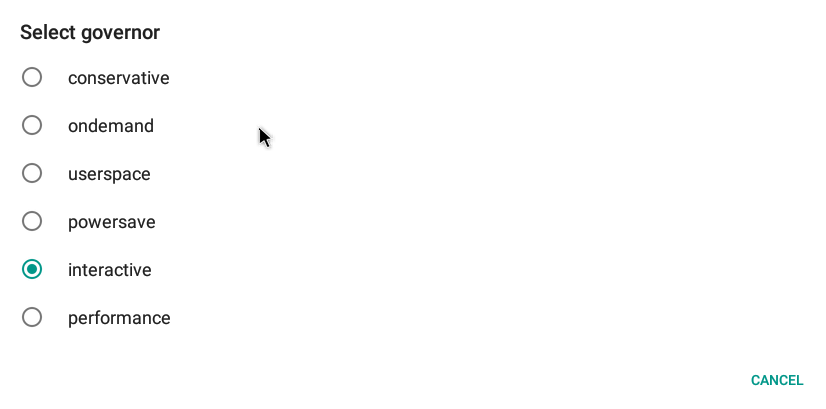 Reboot in TWRP recovery
Since Android 6.0 Marshmallow version the UDOO Android distro provides TWRP recovery.
Booting Android in Recovery mode allow you to install zip update packages. For example you can install the Open GApps packages to Google Play Services, Play Store and Google Apps.
You can find an exhaustive guide of how to install Gapps here.

Another way to boot the Android Distro in Recovery Mode is run the following command in the U-Boot console through the Serial Connection:
run recovery cmd

Alternatively you can use adb tools from you external PC using the command:
adb reboot recovery

This page was last updated on Friday, June 10, 2022 at 9:21 AM.